At Borgert, we want to help you spend as much time outdoors this summer as possible. Even though these summer days are long, the temperature often drops as soon as the sun goes down. But that doesn't mean you need to leave the patio! Our Strassen fire rings and fire ring caps are the perfect addition to any patio, large or small.
The Strassen fire ring caps are precast, which makes installation fast and maintenance a breeze. In addition, both our caps and firepit pavers are constructed with mortarless veneering, improving safety and durability. The fire ring caps' clean lines add simplicity to a busy patio, drawing the eye to the desired focal point and creating a focus for patio design and décor.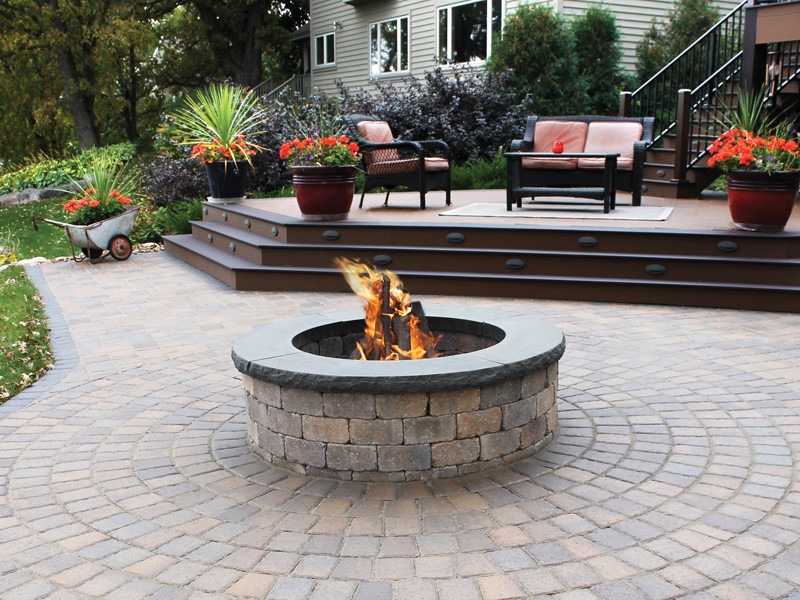 Minnesota River Fire Ring with a Charcoal Fire Ring Cap
Although our fire ring caps are precast, there is still plenty of room for customization. They are available in three different color blends, which highlight various shades from the six available color options in our Strassen fire ring wall units. This allows you to choose a combination that fits with the overall design of your patio and outdoor space.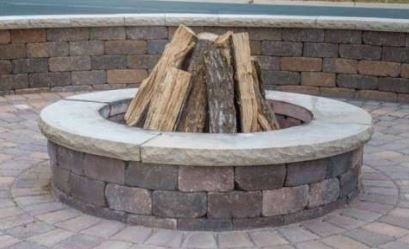 North Shore Fire Ring with a Limestone Fire Ring Cap
Create a warm and welcoming outdoor space with Borgert and King of Hearths fireplaces and outdoor ovens. Visit our product gallery for ideas and inspiration, then find a Borgert Products distributor or contact us to learn more about how our high-quality fireplace products can fit into your outdoor vision and design.
Borgert is a Minnesota-based, family-owned company specializing in premium concrete pavers and slabs, patios, driveways, fire rings and fire pits, outdoor fireplaces and retaining walls. Since 1923, we have been committed to providing high quality hardscaping products that help our customers' dream landscapes become a reality. Get a quote today on your Borgert products.