Our Strassen® Wall collection is a free-standing wall, is very versatile, and can complement any backyard feature. These walls can have installed waterfalls, are good for seating walls, can have tops for planting greenery and much more. Be inspired by how Strassen® Walls can enhance your backyard.
Backyard Oasis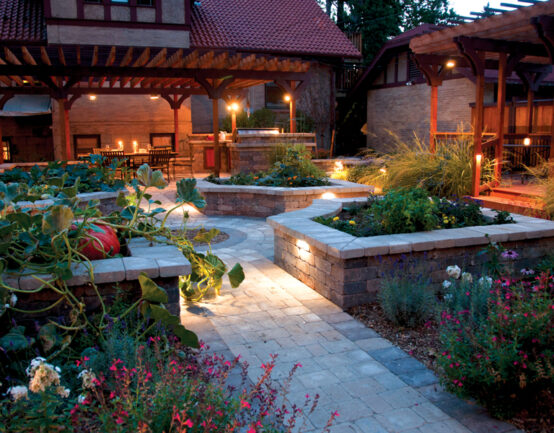 Escape to a fairy tale oasis that's complete with greenery planted in Strassen® Walls, perfectly placed spotlights to light up the path, and a candlelight dinner for two!
Cozy Campfire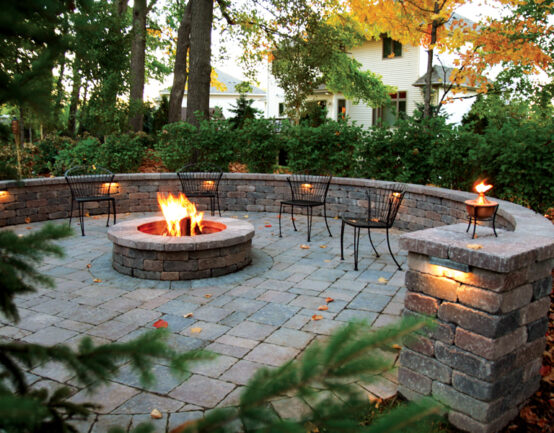 Invite over friends for a fun evening sitting around a fire ring and enjoying the outdoors. Feel secluded from the world and all of its troubles with our enclosed Strassen® Wall and surrounding trees and brush.
Color Splash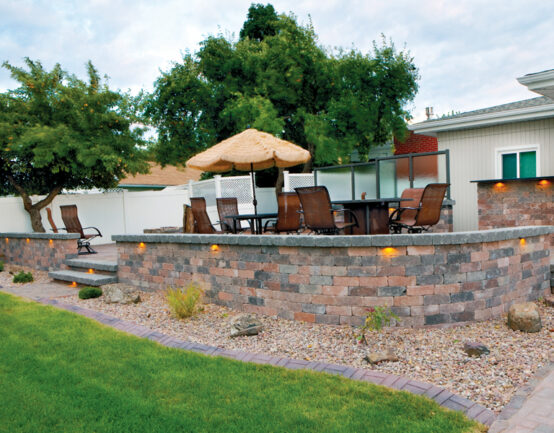 Splash up your backyard with these colorful Strassen® Walls that use both fun peach spring and summer colors as well as the gray tones that will match the fall and winter seasons. Pair these retaining walls with rock landscaping, grassy areas, tables and more- the possibilities are endless!
Summer Day Chilling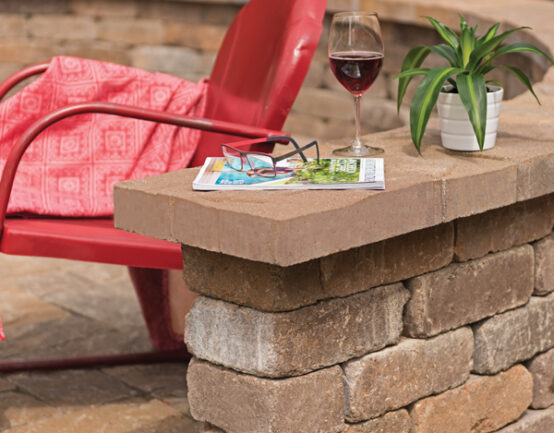 Sit back and relax after a long day of work. Our Strassen® Walls are not only pieces to enjoy looking at, but they are also practical- no more setting down your drink and magazine under you chair and then tripping over them later! Utilize the Strassen® Wall as a perfect place for setting your books, glasses and more!
Waterfall Paradise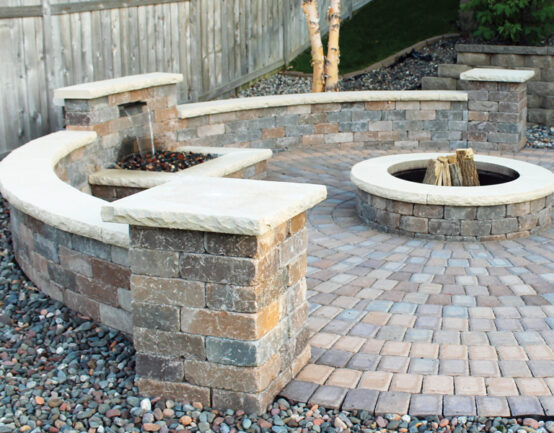 Enjoy the sounds of nature with the trickling water fall feature installed in our Strassen® Wall. You won't have to go far to feel like you are sitting by a creek or a waterfall in the forest; you will have your own waterfall in your front yard or backyard!
Inspired by any of the looks you see here? Let's chat. 
Borgert is a family-owned company specializing in pavers, slabs, and retaining walls. We are based in Central Minnesota and serve the Midwest including MN, WI, ND, IA, SD, Northern IL, MT, CO, NE. Since 1923, we have been committed to providing high quality products that help our customers dream landscapes become a reality. Find your local Borgert distributor.