There are many benefits to using a system of permeable interlocking concrete pavements for a walkway, driveway or parking lot. In addition to aesthetic appeal and durability, our interlocking concrete paver systems offer a stormwater management solution that functions as a pavement without taking up any extra space. We'll discuss a few additional benefits of managing stormwater through permeable interlocking concrete pavements below. To learn more, please get in touch!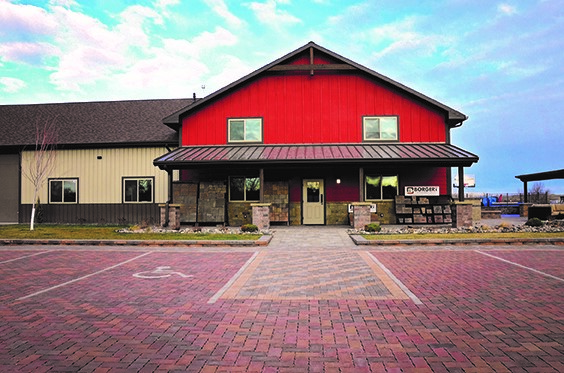 Stormwater Filtration
Our permeable interlocking concrete pavement systems naturally filter out harmful pollutants such as oil, grease, nitrates and phosphorous. This reduces the amount of harmful runoff and improves the overall quality of the water. In addition, the water is naturally cooled as it infiltrates the system.
Flooding Mitigation
Stormwater is absorbed and filtered through the interlocking concrete pavements, which prevents water from simply running off toward drains and ditches. This can mitigate downstream flooding while recharging the existing groundwater.
Low-Cost Option with Easy Maintenance
Installing a permeable interlocking concrete pavement system will eliminate the need for a separate stormwater management system, saving both space and money. Our systems do not frost, heave or crack, and ice does not form on the pavement surface. The systems have the same durability and strength as traditional interlocking concrete pavements, and maintenance is easy.
Borgert Products permeable interlocking concrete pavements are an attractive, durable and cost-effective system for managing stormwater on parking lots, driveways and walkways. Systems are ADA compliant and may qualify for LEED credits.
To learn more about the many benefits of these systems or to get a custom quote, visit our permeable product pages or contact us today.
Borgert is a Minnesota-based, family-owned company specializing in pavers, patios, driveways and retaining walls. Since 1923, we have been committed to providing high quality products that help our customers dream landscapes become a reality. Get a quote today on your Borgert products.